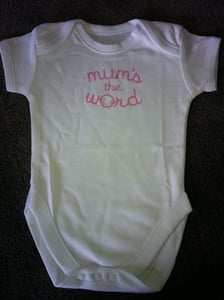 £

5.00
Buy from us new, send back to us used and we send it to be re-used.
These baby vest's are 100% cotton, white and come in both pink and blue logos. A perfect gift for your precious bundles of joy.
All proceeds go to the work of Mum's the Word, taking used children's clothes to those in need in Eastern Europe.